Techie Christmas Gift Ideas
|Let's Tweet
With Christmas season fast approaching, I am often asked for a few techie Christmas gift ideas. So I compiled a list of some good ideas of some tech gifts for the techie or non-techie in your life!

The iPad($499, Website)
I am surprised at the amount of people who do not own one of these. A high majority of people I talk to have never seen one in real life or wish they had one. Basically it is a glorified iPhone without the option of making a voice call through cellular technologies. You can still make phone calls through Skype though.
The iPod Touch
($249-$429,
Website
)
With the iPad being on the list, of course I would have to add in the iPod Touch. The primary difference is size and price. The Touch is a lot smaller then the iPhone and I think this is moreso an ideal gift for kids and a waste of money for adults.
Apple TV
($119,
Website
)
Apple TV allows you to play videos from youtube or look at pictures through flickr. Ontop of these smaller benefits, the big benefit is you can download and watch tv shows through iTunes or checkout some movies through Netflix.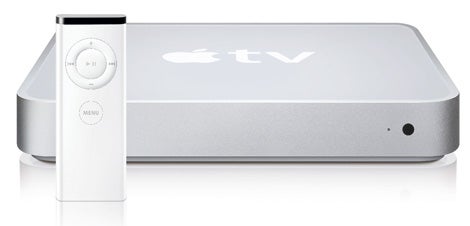 Blu-Ray Players
(Less then $100)
They are the new accepted video technology that will eventually replace DVD's. You can pick one of these babies up for less then $100. These aren't exactly a brand new thing but they still make a good gift!
Sony Cyber-shot DSC-W350
($139,
Website
)
Looking for a compact camera for someone? This Cyber-Shot camera is a 14.1 megapixel camera with some high end glass on it. It also allows you to do video in 720p with a 2.7 inch screen!
Powermat Wireless Charging Portable Mat
($59.99,
Website
)
I'm not really sure the health benefits of transmitting electricity like this through the air but these powermats are a great techie item. Basically, it is a wireless power charging device. You can wirelessly charge your devices through this portable mat. Just drop your cell phone onto the mat and it'll charge right away. No need of plugging your phone into an outlet.
Smart Phone
(varies)
I'm not going to mention one brand or the other as I think phones are becoming more based on the personal preference then the technology. Sure, some companies have some cool things that their phones can do that others can't but in the end, it still comes down to what your personal preference is. Mine is Blackberry (I'm loving my Torch) but the Apple iPhone and the Android phones are really hot items when it comes to a cellular device!
Wireless Speakers
($100-$300,
Website
)
I have a few sets of Centrios Wireless speakers around my place and I really like them. The wireless speakers can be setup throughout your house to allow for you to listen to music or what ever, in every room. In the event your having a few people over and listening to some tunes, they make an awesome gift. Again, this isn't a new item but another techie Christmas idea!
iRobot
($450,
Website
)
One of my favorite Christmas gifts that I have given is the iRobot. It's a cleaning robot vacuum that you can set to vacuum your place automatically. Again, it's not something new but definitely something to consider if your looking for a special techie gift.
Don't forget to subscribe to John's blog via email. This will notify you of all blog posts on web design, web development, social media and the odd post about PEI. Just enter your email address in the box to the left.
---
---
---